Restoring You to Your Natural Beauty
Vikisha Fripp, MD, FACS is a Board Certified Plastic and Reconstructive Surgeon and Women's Health Advocate. She is a natural leader and has been recognized as such throughout her life. Dr. Fripp was the first person to successfully complete the combined BS/MD program at Fisk University and Meharry Medical College in Nashville, Tennessee. She then completed her General Surgery training at Howard University Hospital, earning Intern of the Year, Resident of the Year twice and graduating as 'Chief Resident of the Year'. Her Plastic and Reconstructive Surgery training was completed in 2006 at the prestigious Cornell University- New York Presbyterian Hospital.
Dr. Fripp has a solo, aesthetic practice in downtown Silver Spring, Maryland as well as a skin and facial rejuvenation practice in the Navy Yard, Washington DC. Dr. Fripp is the Medical Director of Radiance MedSpa DC in Dupont Circle Washington, DC where she oversees the operations of the med spa. Dr. Fripp was previously Chairman, Department of Surgery and Medical Director at the University of Maryland Capital Region.
She is a Diplomate of the American Board of Plastic Surgery (ABPS), Fellow of the American College of Surgeons (FACS), member of American Society of Plastic Surgeon (ASPS) and The Association of Women Surgeons and holds committee positions on the latter two. She is active in the medical community currently serving as the Vice Chairman for the Board of Medicine for the District of Columbia, member of the Federation State Medical Board as well as the Interstate Medical Licensure Compact Commissioner for DC. She has a special interest in Medical Ethics.
Her primary surgical interests are body contouring, non-surgical enhancement of the face, eyes and neck with Botox, dermal fillers, microdermabrasion and chemical peels and anti-aging skin care with AbsoluteJoi skin care products. She establishes a relationship with each patient so that they work together to achieve the patient's goals.
Outside of medicine, Dr. Fripp is a member of the class of 2013 Leadership Greater Washington and supports several organizations that share her passion for children, literacy and health promotion. She is the founding member of Artemis Medical Society, which was created by a group of African American female physicians to encourage minority girls to pursue careers in STEAM. She is also an active, Silver Star member of Alpha Kappa Alpha Sorority, Incorporated.
In 2016, Fisk University Alumni Association named Dr. Fripp the Talented Tenth Alumnae of the Year. Her former employer honored her for Exceptional Physician Service in 2018 and Physician of the Year for her stellar work. She was named one of Atlanta's 'Most Influential Women in 2011' by the Atlanta Business League, "Young Physician of the Year" for 2010 by the Atlanta Medical Association and 'Physician of the Year; for 2009 by Spelman College Health Careers Society.
Dr. Fripp lives in Georgetown suburb of Washington, DC with her dynamic, outgoing preteen daughter and energetic, gifted twin boys. She is an avid runner having run both domestically and internationally completing 3 full marathons and numerous half marathons. She is the author of a book entitled "The Other Side of Happy" about her experiences in medicine with an anticipated publish date of Summer 2022. She enjoys discussing world history and religion and spending time outdoors and traveling the world with her children and friends.
She looks forward to seeing you in the office soon.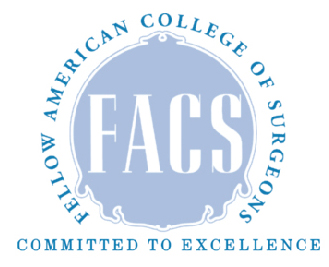 Vikisha Fripp, M.D. F.A.C.S.